The COUNSELLING CENTRE provides mental health services to all stake holders of the Educational Institution, including students, parents and faculty of the School and Degree College level. The vision of the Centre is to provide superior quality of services to our students, parents and teachers towards achieving our goal of overall Positive Mental Health and Inclusion.Inspiring Learners to become Confident, Knowledgeable, Open Minded and Responsible global citizens.
The mental health services of the Counselling Centre include a broad spectrum of assessment, prevention, intervention, counselling, consultation, training and referral activities and services. Through these services, the Counselling Centre aims to: ensure a safe and healthy learning environment for all students; prevent and respond to crisis; address students' social-emotional needs; initial screening and observation of specific children at the time of admission; diagnose and respond to serious mental health conditions in children.
The Centre aims to maximise inclusive support for students with special needs who are either diagnosed or at risk. In this regard, the centre works in partnership with teachers, parents, students, management and external multi-disciplinary professionals towards achieving positive outcomes for all. Remedial education by the Centre's Special Educators includes providing individualised basic skills instructions to students who have identified deficiencies in reading, writing and match and designing lesson plans to cater to their individual learning needs with the primary aim of integrating them into mainstream learning.
The Counselling Centre is situated on the 3rd floor, for school students and parents; and on the 7th floor for students of Junior and Degree College. You can reach out to a counsellor or a special educator on 022 61327344/340/343/345/374
KYC – Know Your Counselling Centre
The Counselling Centre presently has 7 mental health professionals this academic year; 4 qualified Counsellors/Psychologists and 3 Special Educators, who work under the guidance of Senior Psychiatrist Dr. Harish Shetty.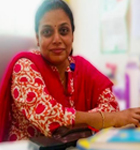 Ms Pratima Bhandarkar
Centre Head
MSW, Dip Play Therapy, PGDMS
Responsible for the services of the Counselling Centre to both the Schools and the College. Section Counsellor to AS, A levels and IB (International Board); also available for Junior and Degree College.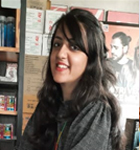 Ms Natasha Mehta
Psychologist
MA in Applied Psychology - Counselling
Section: Pre-primary (State Board) afternoon shift, IEYC (International Board) afternoon shift, Primary (State Board). Also available for Junior and Degree College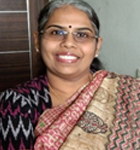 Ms Lakshmi Vivishnavel
Special Educator – B.Com, Diploma in Learning Disorders Management and Child Psychology
Section: CP, CHPT and IG (International Board), in addition to students with special needs of both boards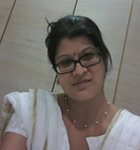 Ms Regina Corda
Special Educator – B.Ed in Special Education
Section: Secondary (State Board); CP (International Board) afternoon shift, in addition to students with special needs of both boards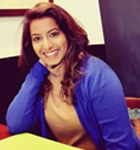 Ms Divya Nair
Psychologist
MA in Applied Psychology - Clinical
Section: Secondary (State Board) and CHPT, IG (International Board). Also available for Junior and Degree College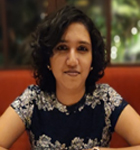 Ms Sarah Thomas
Special Educator – B.Ed in Special Education
Section: Primary (State Board), CP (International Board) afternoon shift, in addition to students with special needs of both boards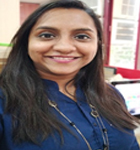 Ms Radhika Kulkarni
Psychologist
MA in Applied Psychology - Counselling; PG Diploma in Integrated Education and Counselling
Section: IEYC and CP (International Board) morning shift; Pre-Primary (State Board) morning shift